A couple of weeks ago, HCGC fourth graders set a goal to collect $100 in celebration of the 100th day of school for East Arkansas Youth Services. They surpassed that goal and raised a total of $200! Students presented Ms. Sampley and Ms. Young from EAYS with the money earlier this week. We are so proud of our students!❤️🌎💙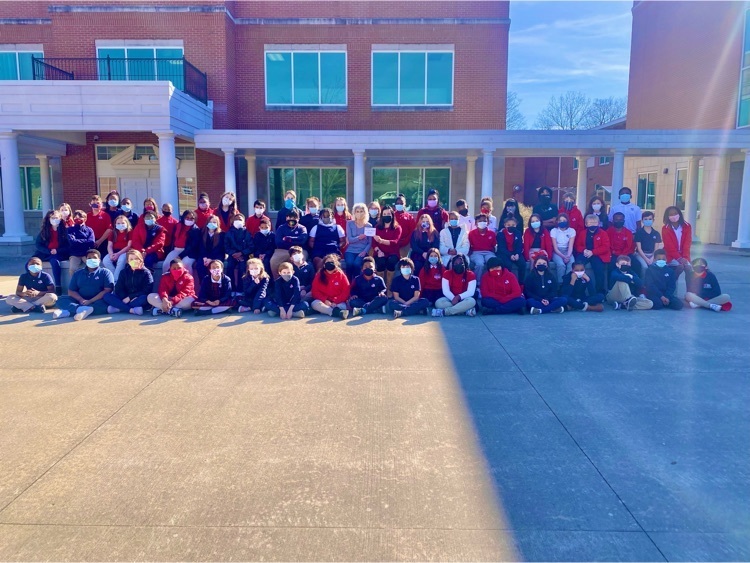 Students practiced multiplying decimals with a Valentine maze!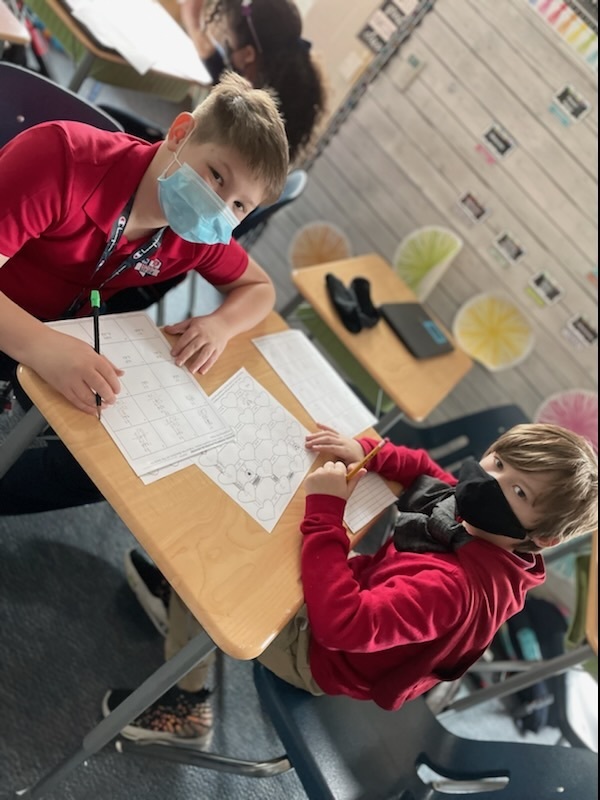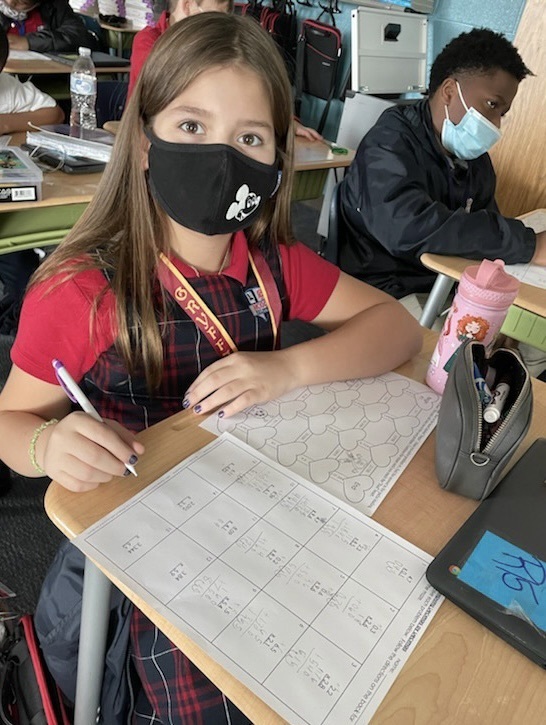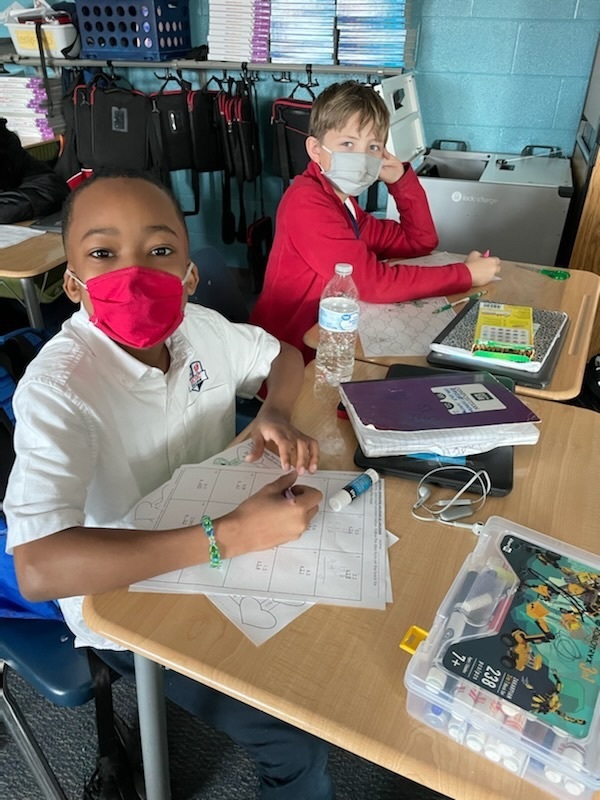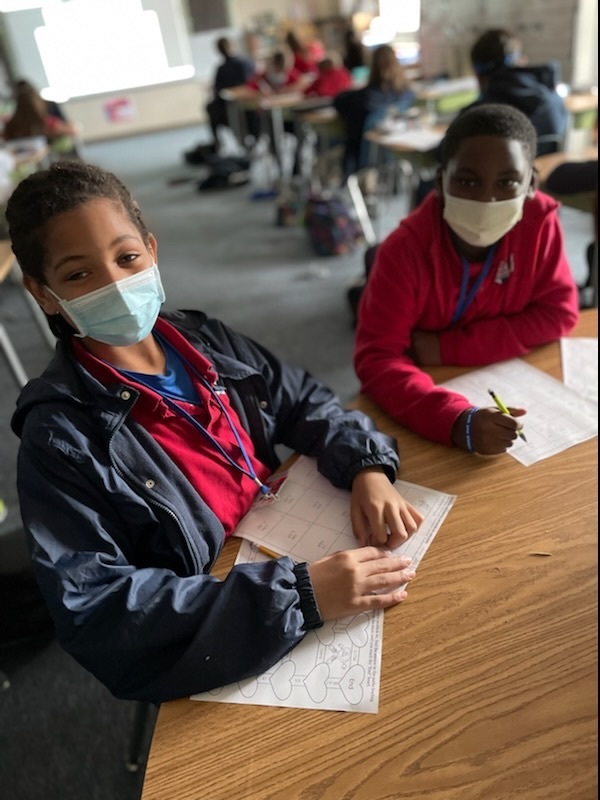 6th grade hard at work in Mrs. Campbell's Spanish Class.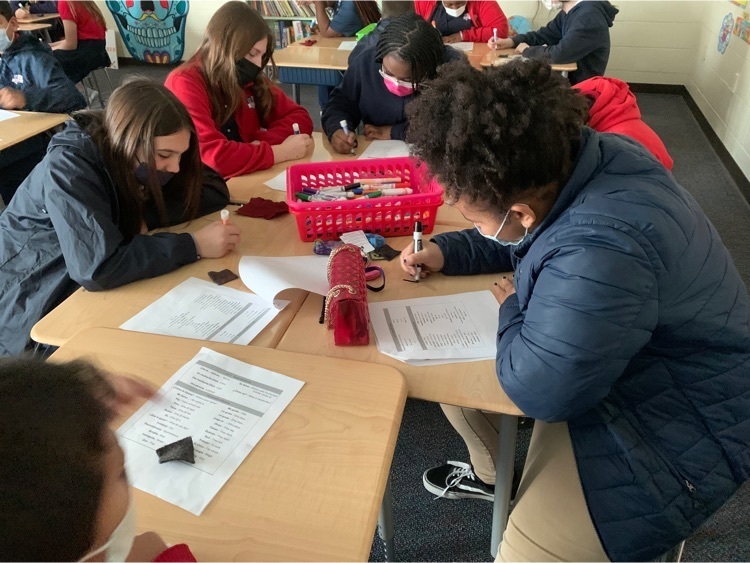 100th Day of School for 6th Grade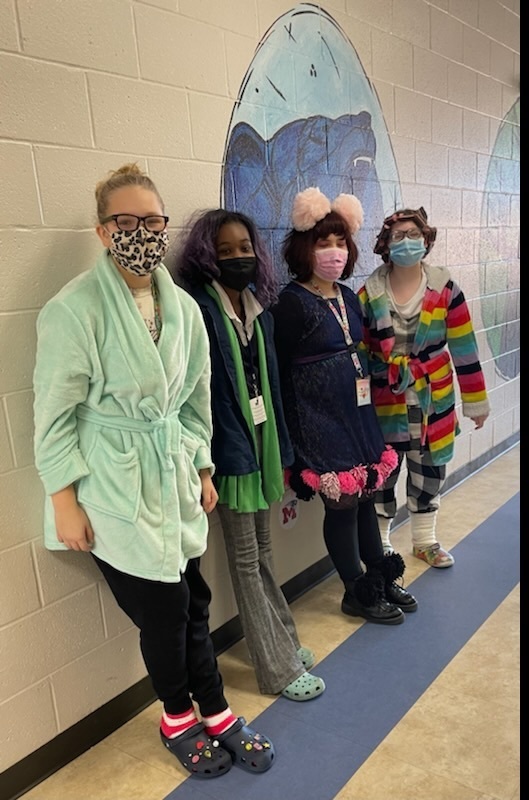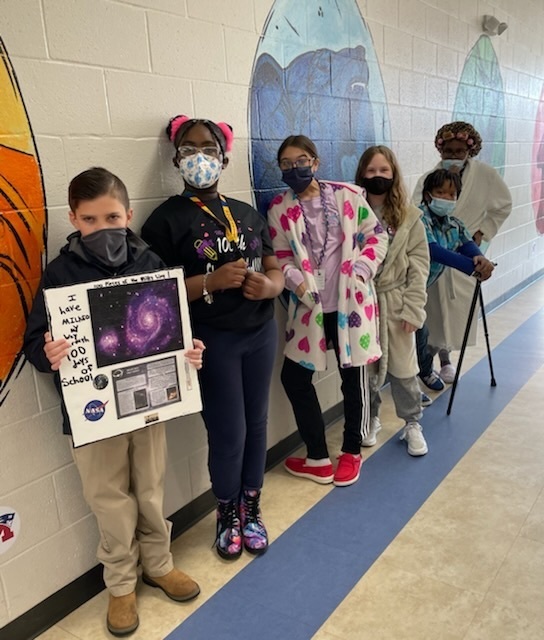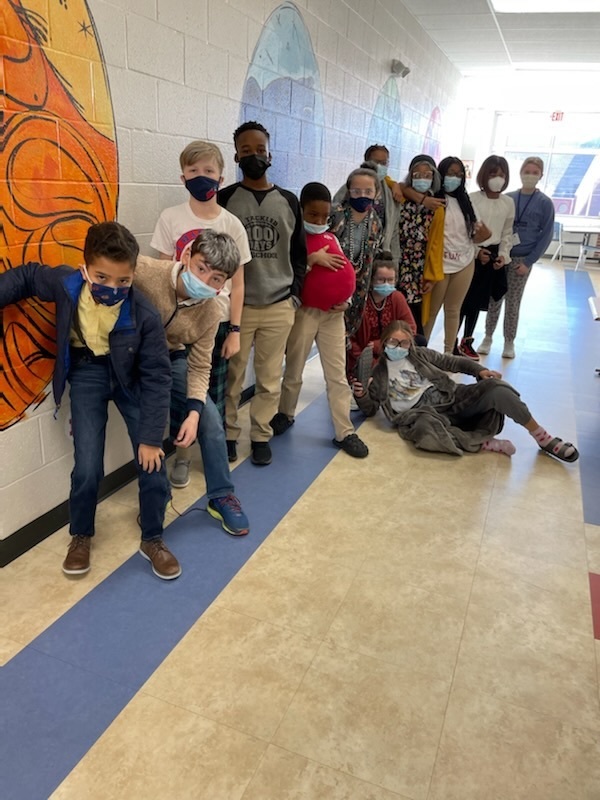 Throw on your HoUsE colors and join us TOMORROW morning for our second nine weeks HoUsE CELEBRATION! ❤️🦌 💙🐾 💚🌳 🧡🐥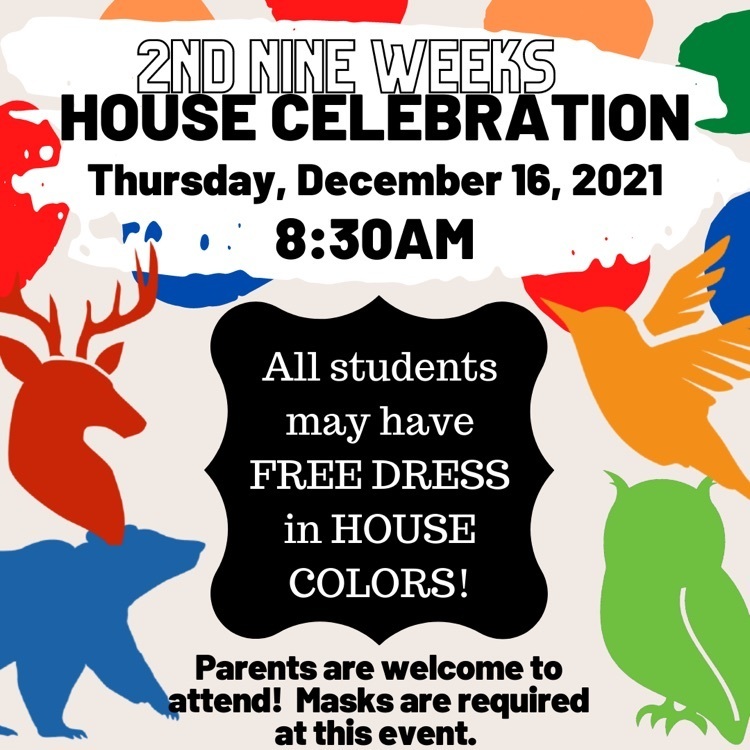 Thank you, thank you, thank you to the West Memphis Area Alumnae Chapter of Delta Sigma Theta, Inc. for donating hats, gloves, & hand sanitizer to our students! ❤️🧤❄️🌎❄️🧤💙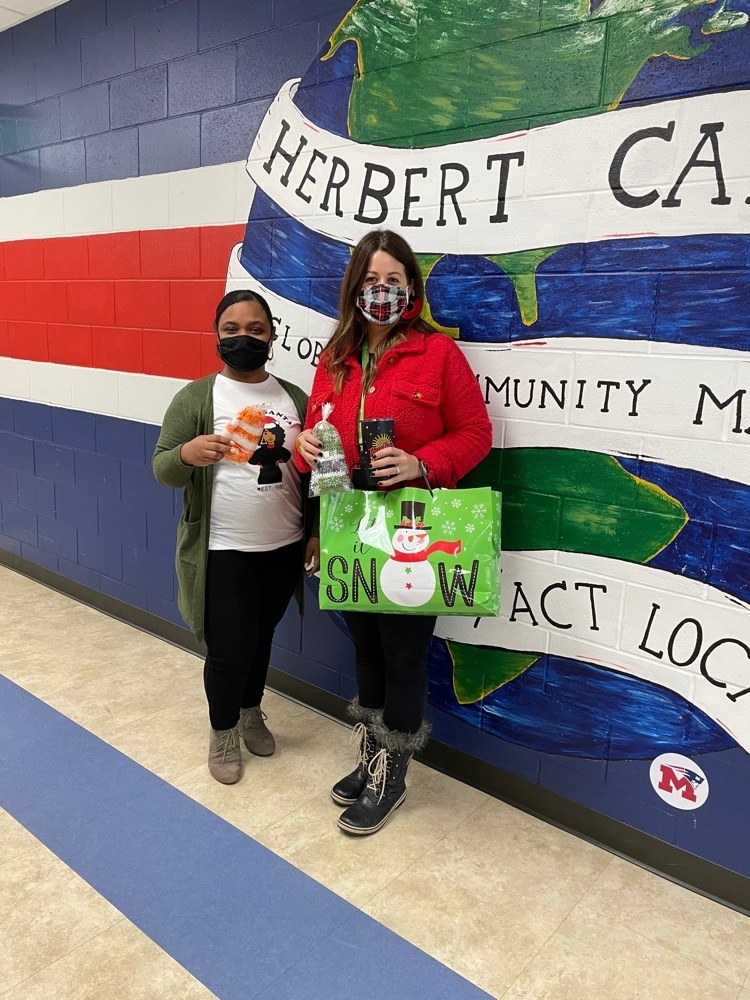 Join us this Thursday for tue Marion Christmas Parade! ❤️🎄🎅🌎🎅🎄💙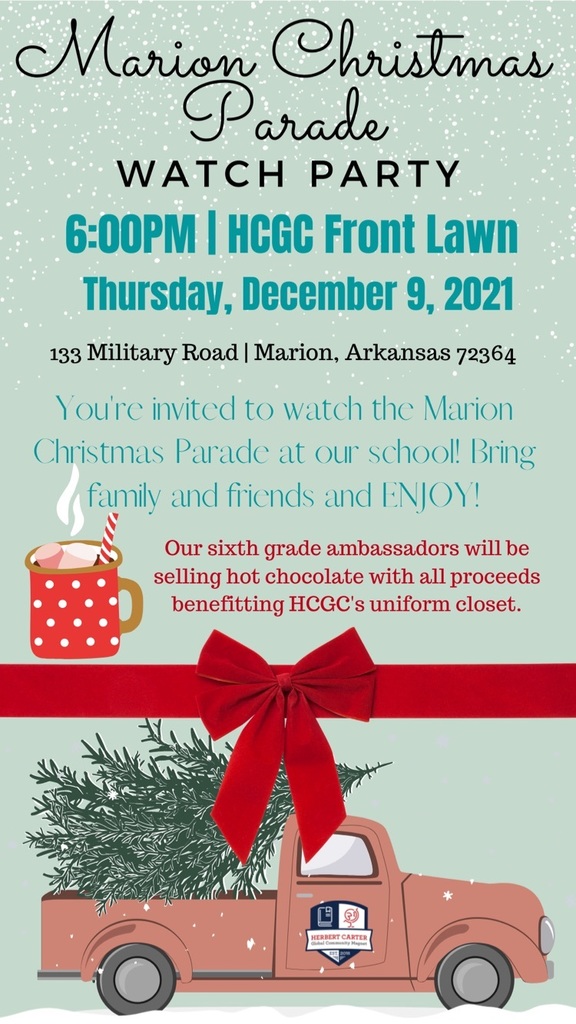 Chasing Lincoln's Killer has been a fabulous read for 6th grade - check out some of our students working on their WANTED posters🇱🇷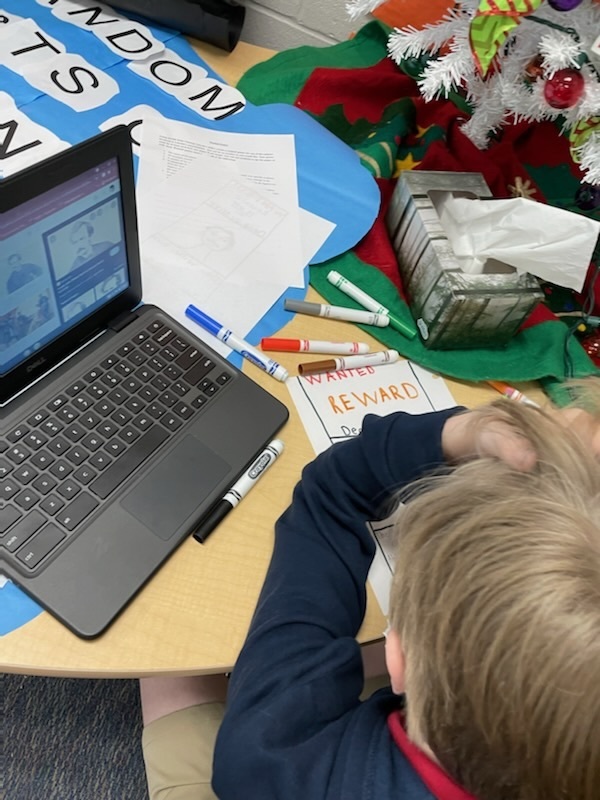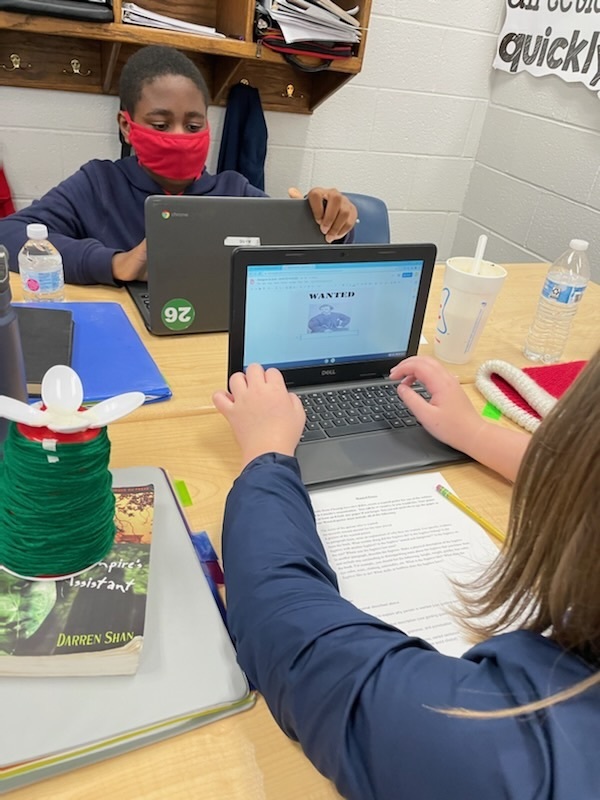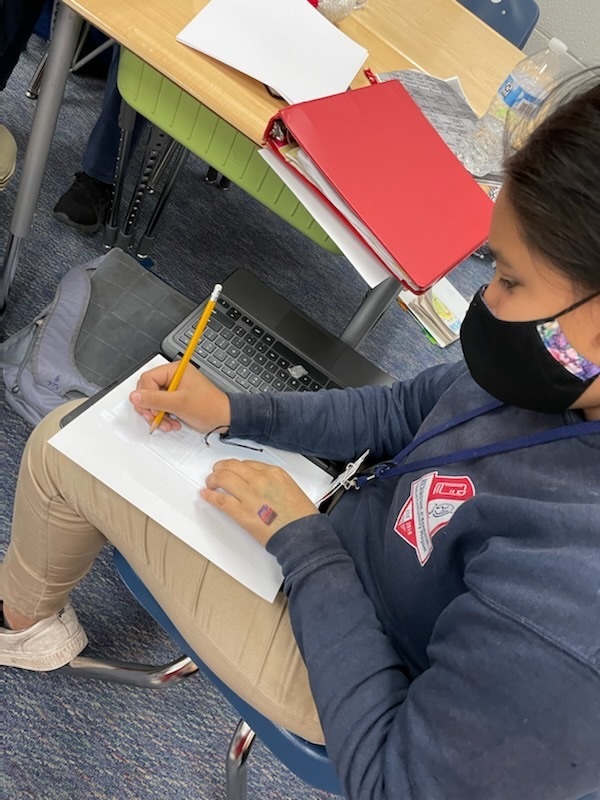 We're feeling extra THANKFUL this Thursday for LOTS of people! HCGC is blessed with the best parents, volunteers, & community partners! THANK YOU! ❤️🌎💙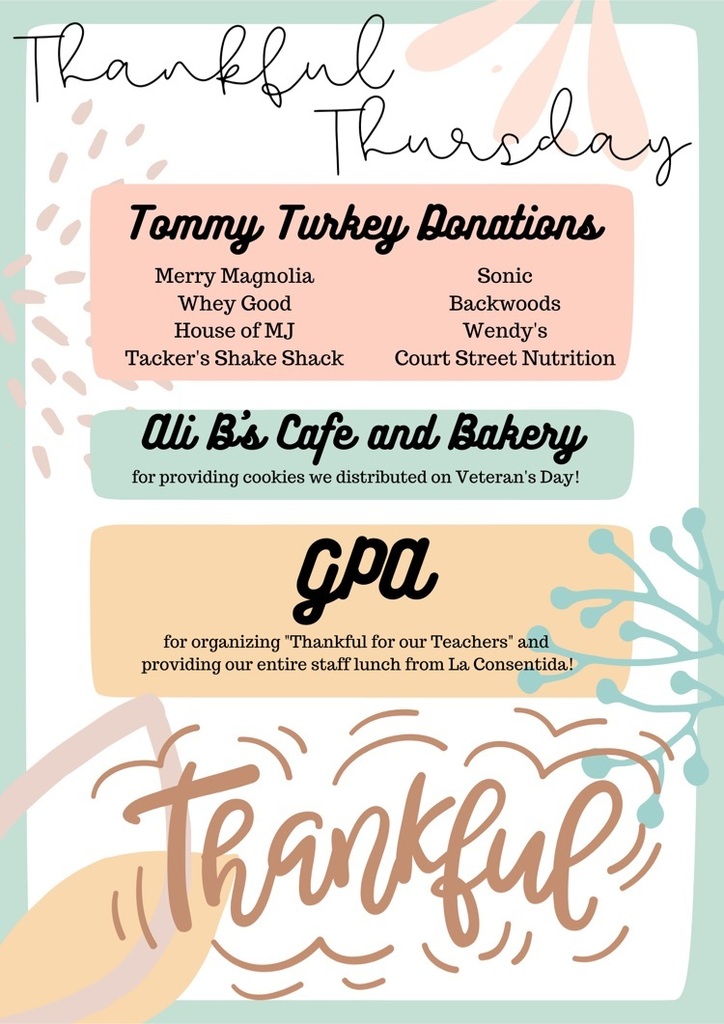 Beautiful day for some football! 🏈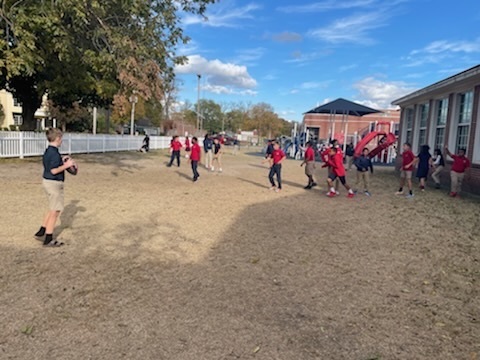 Fifth- and sixth-grade teachers from across the Marion School District recently spent the day reviewing grade-level standards, part of the ongoing effort to ensure that Marion students are mastering standards before leaving their respective grade level. The work is part of the district's mission to help students develop the academic skills they need to succeed throughout their education and in the world beyond. It was a great day of work for the literacy teams!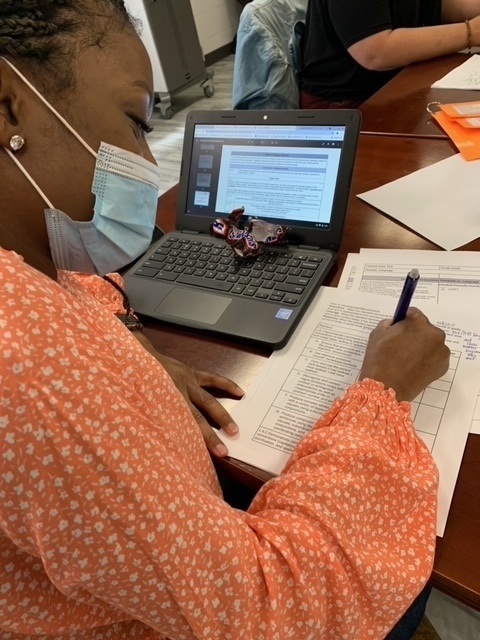 📣Last week, HCGC fourth grade classes cheered as the students with exceptional learning needs returned from the Special Olympics bowling tournament! Ms. Dennies and Ms. Franklin's classes returned with 🥈SILVER🥈and 🥇GOLD🥇medals.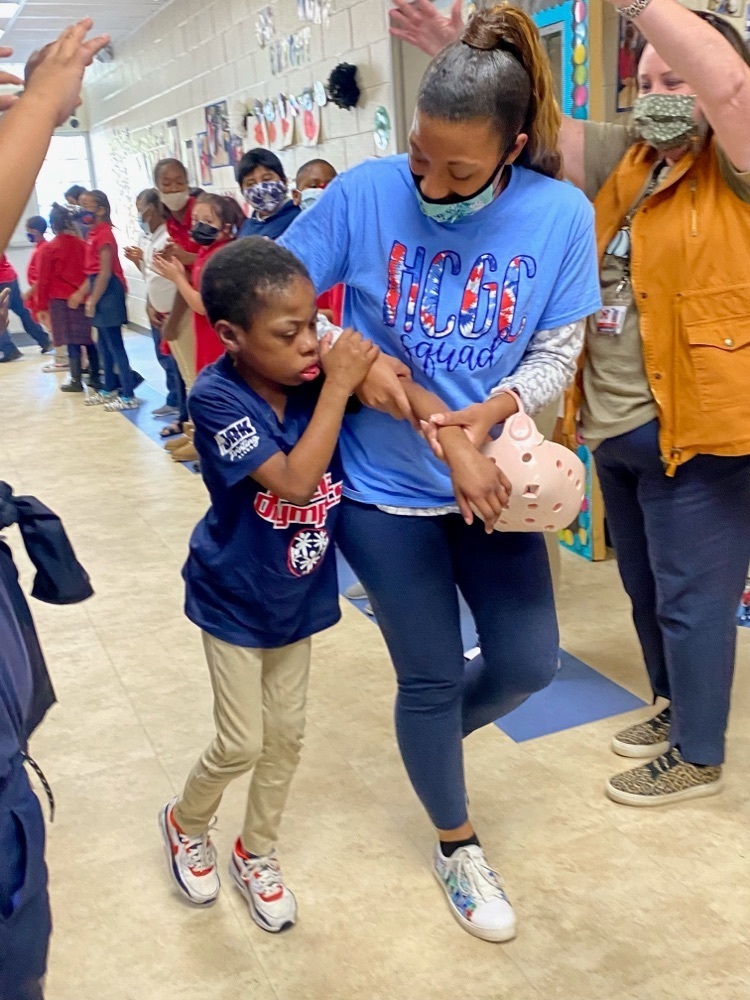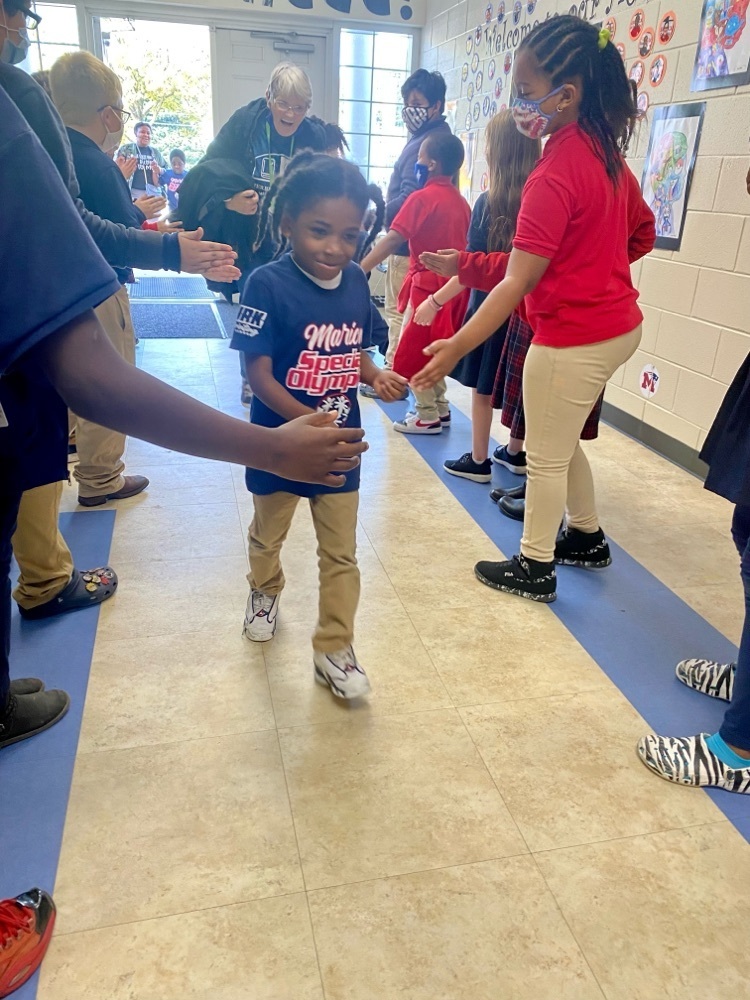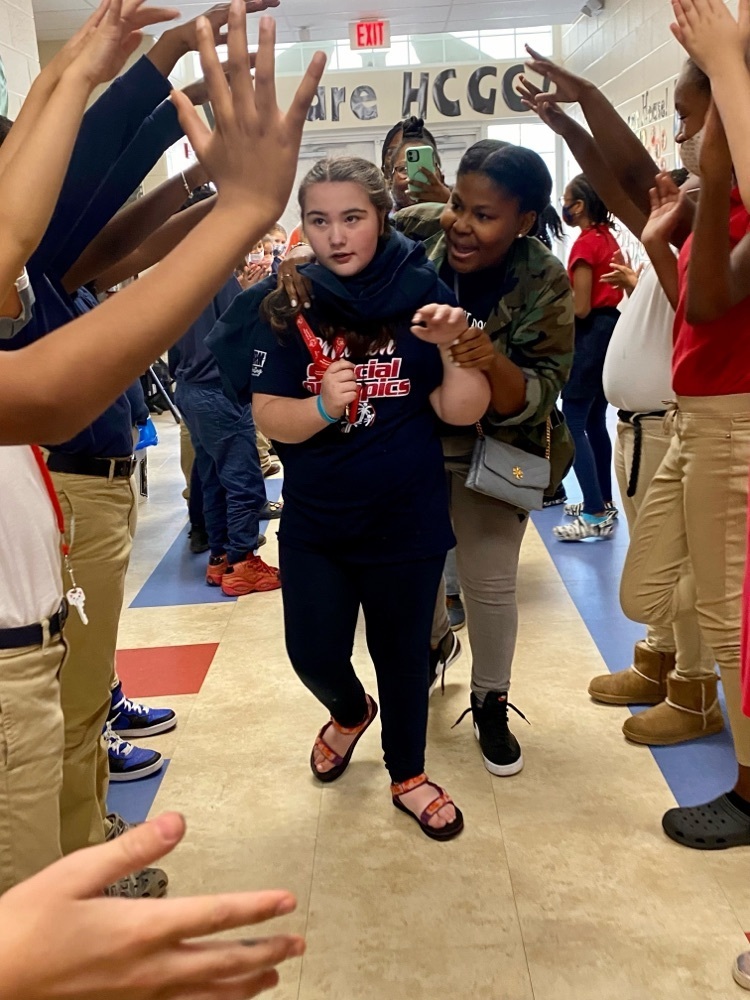 Our LAST rehearsal for tomorrow's performance is underway! Please join us at 9:30AM at the MPAC as our 3rd & 4th graders pay tribute to local veterans! ❤️🇺🇸🌎🇺🇸💙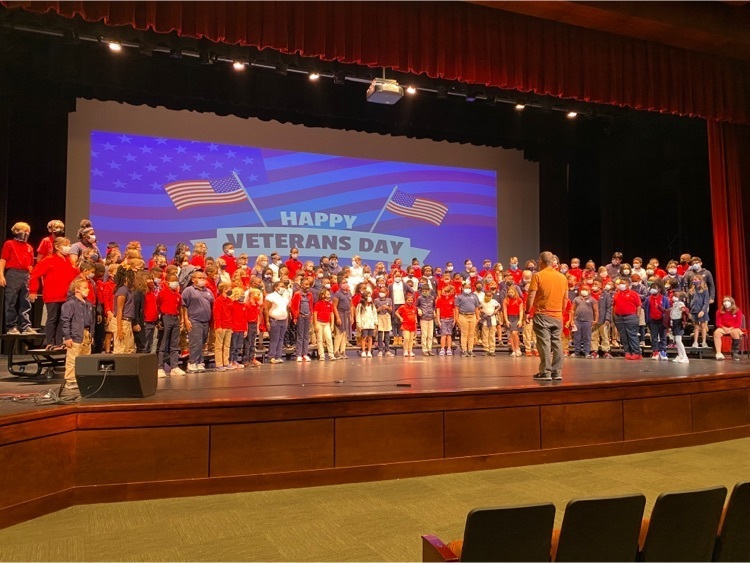 Help us help our community! We're collecting NON-PERISHABLE food items now! *The HoUsE that collects the most WINS a FREE DRESS day! ❤️🧡🌎💚💙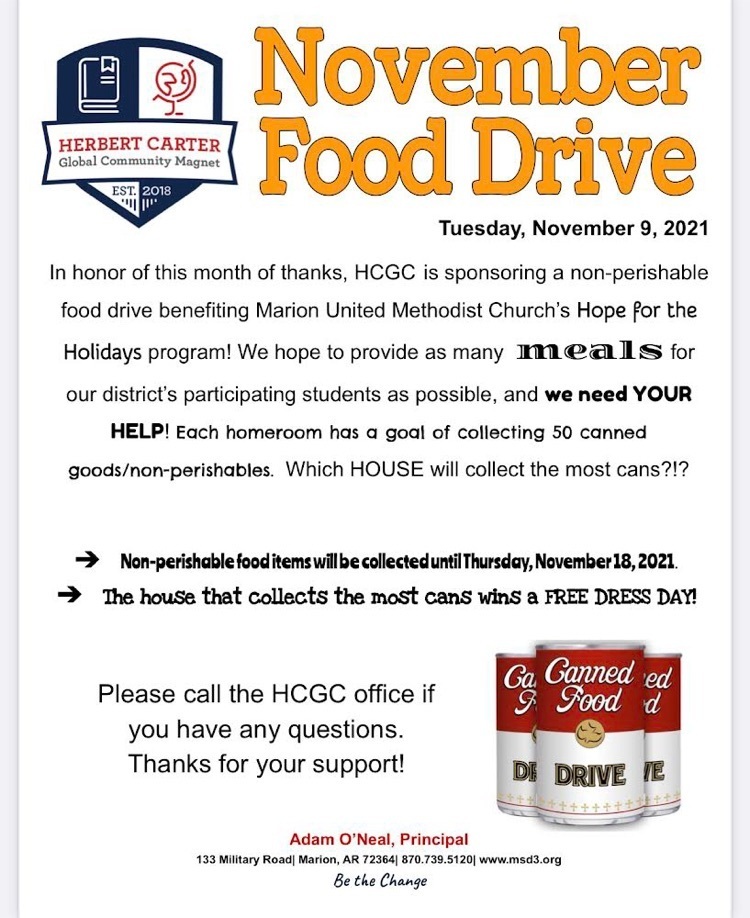 The November GPA meetings are THIS WEEK! We'd LOVE for YOU to join us and hear about all the amazing volunteer opportunities at our school! ❤️🌎💙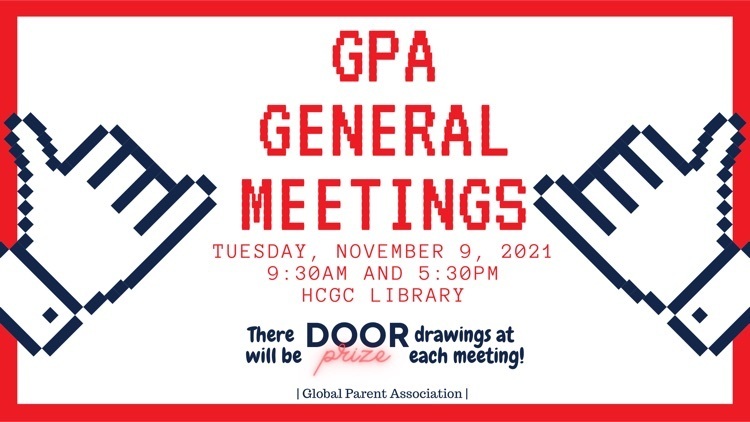 The November GPA meetings are fast approaching! We'd LOVE for YOU to join us and hear about all the amazing volunteer opportunities at our school! ❤️🌎💙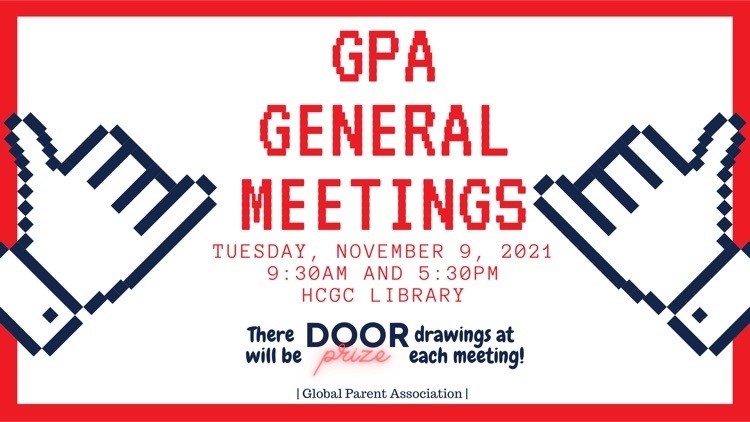 Please join us as our 3rd & 4th grade students honor our nation's veterans next week! ❤️🌎💙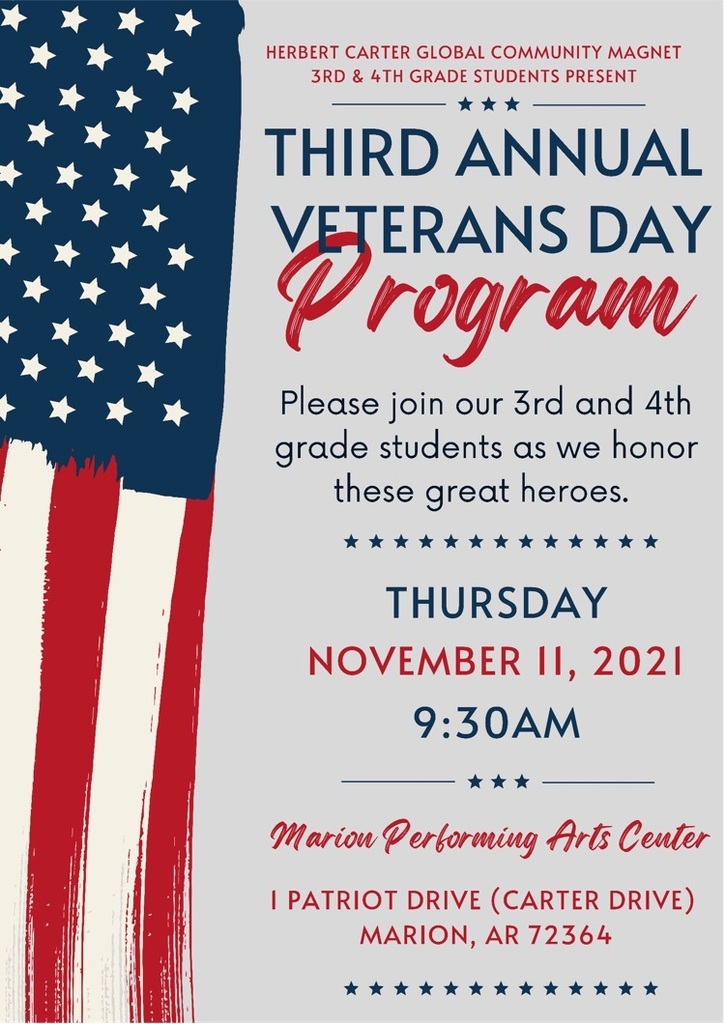 3rd-6th grade students made beautiful papel picado while learning about El Dia De Los Muertos! 🌈💀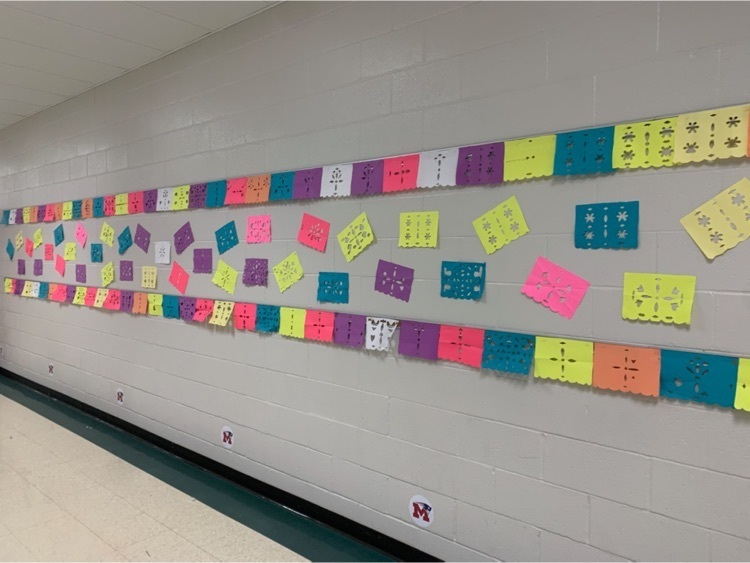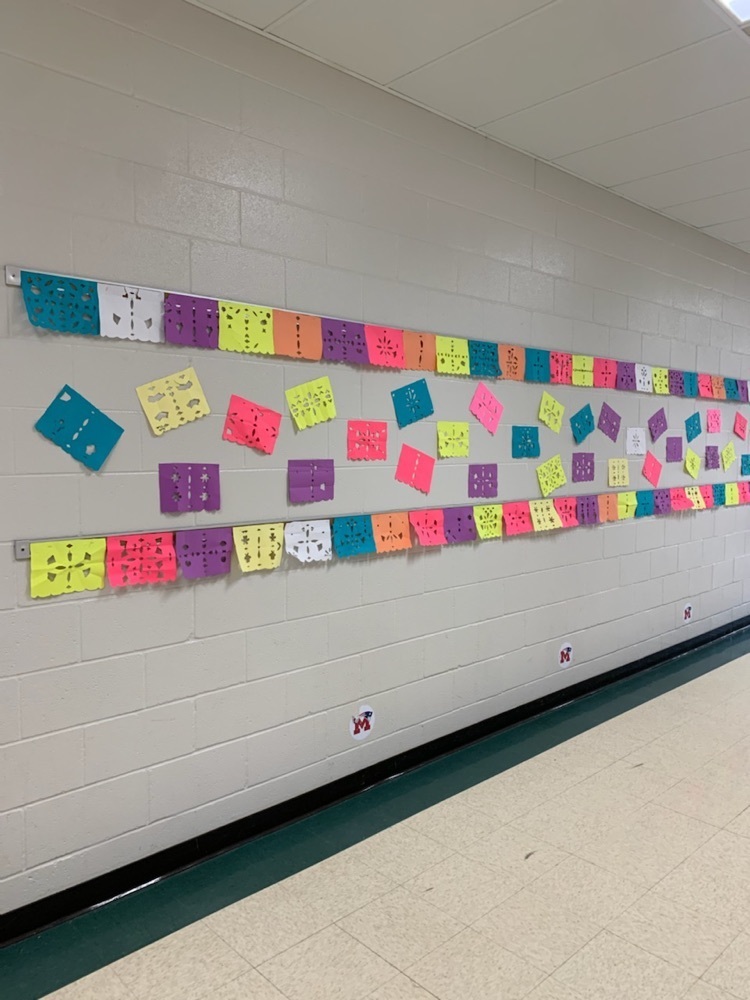 "Celebrating El Dia De Los Muertos a little early by making Calaveras (skull) masks" 💀🌈