The Marion School District will be without one of its most prominent voices starting September 9 with the departure of district Communications Specialist Tyler Bennett.
Bennett is leaving Marion to take a role as Coordinator for Media Relations at Delta State University in Cleveland, Miss., following a long stint as a voice of the Patriots. In his time with the district, Bennett recorded more than 250 broadcasts of Marion Patriot sporting events and other activities.
"Tyler is an amazing teammate, a skilled professional, and consummate representative of Patriot nation," said Andy Weld, the district's Director of Communications. "He will be deeply missed, and we wish him the best as he leaves to pursue new opportunities. We know he will be successful, and we look forward to watching his career progress."
A Marion native and graduate of Marion High School, Bennett has been working for the district in some capacity since the fall of 2013, when he began managing the Patriot Athletics Twitter account as a high school senior. Following his college career at the University of Memphis, he took a part-time job with the district in 2018, before becoming full-time in 2019.
Bennett, alongside former staff member Landon West, was instrumental in founding the Marion Patriot Activities Network, which provides livestream broadcasts of Patriots sporting events and other student activities. With the work of Bennett and West, along with considerable investment in technology and equipment by the district, MPAN has grown to be one of the top high school broadcast networks in the country. In 2021, Communications Specialist Chuck Livingston joined the team, following West's departure. Over the past two years, MPAN has won five national awards via the Mascot Media broadcast network, including Best Sports Network and Best School-Run Broadcast Team in 2021 and Play of the Year, Event of the Year, and a repeat of the Best School-Run Broadcast Team award in 2022.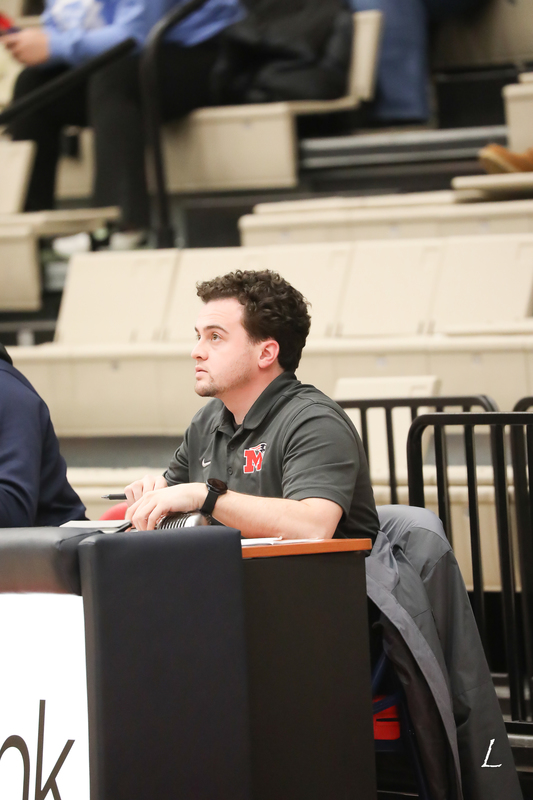 "I feel blessed and thankful to have worked at the Marion School District for as long as I have," Bennett said. "We turned a weekly podcast into one of the best livestream teams in the country, which turned into a full-time job for me. Thank you, Patriot Nation, for supporting us and our student-athletes. I've traveled all over Arkansas in my time at MPAN, and I can genuinely say there is no other school district in the state that is doing what we are doing at Marion. I'm proud of the advancements our city and school district have made, and I'm thankful for the opportunities this work has created for me."
"I'll always remember and treasure my time working with Tyler," Livingston said. "He's taught me so much in our short time together, and I'm not sure I could ever repay him. As much fun as we had covering the greatest athletic year in Marion history, it was even more enjoyable doing so with a great friend."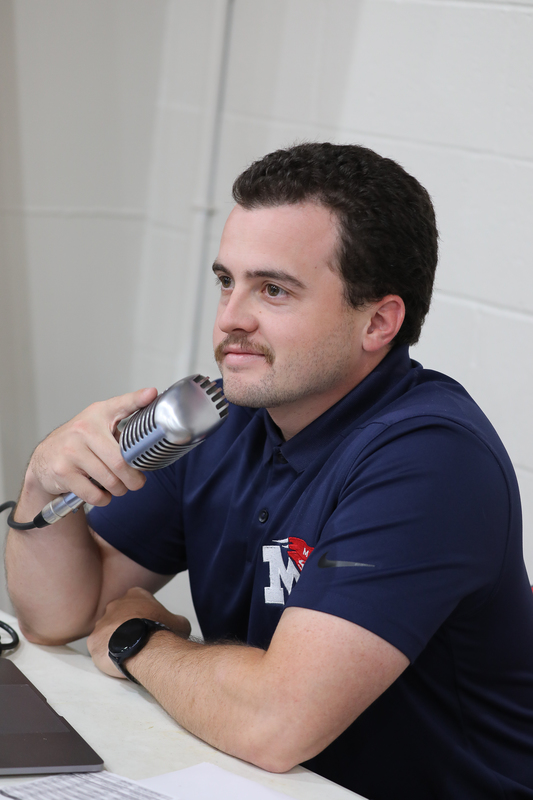 Livingston and Weld will pick up most of Bennett's responsibilities in the weeks ahead, but Weld said the district is looking to fill the role as soon as possible.
"While we hope to be able to fill Tyler's job, we know we will never be able to replace him," Weld said. "But we will do our best, and we will continue our work of telling the world about the amazing things happening in our school district. For anyone out there interested in joining our communications team and helping us tell the Marion story, please shoot me an email at aweld@msd3.org."
The Marion School District is an innovative and growing district committed to helping every student find their unique path to success in school and in life. With more than 150 years of experience serving families in Crittenden County, the district offers a high school, a junior high, and three award-winning magnet schools. For enrollment information, including information on school choice, visit https://www.msd3.org/ or call 870-739-5100.