Web Brown made a plan for life after high school and stuck to it.
As a result, he graduated in May from the prestigious Naval Academy in Annapolis, Maryland.
The Naval Academy is one of the most selective universities in the United States, accepting less than 9 percent of applicants per year. Half the applicants accepted to the Naval Academy have an SAT score between 1230 and 1450, or an ACT score between 28 and 33.
Brown, a 2018 Marion High School graduate, is a Naval officer and is spending his summer working before leaving in August for a temporary stint in San Diego before beginning his assignment on the USS Gridley.
"The Naval Academy was good for me because it got me ready for the real world," said Brown. "It's regimented and helps you get things done. It teaches you leadership and reinforces skills. I feel much more accountable after my time in Annapolis."
Brown's journey to graduation was anything but easy. Following the extraordinarily difficult selection process, Brown took part in "plebe summer," a program that seeks to lay the foundation of the academy's four-year professional development curriculum.
The eight-week program "felt like a whole year of its own," said Brown. "It's your initial welcome to the Navy."
Plebe year follows plebe summer, and while most college freshmen take 12-15 hours per semester, a Naval Academy freshman may take 17-21 hours per semester. In addition to the usual curriculum, students also focus on ships, aircrafts, and other professional knowledge.
To remain fit, students also participate in athletics. Students are split into three tiers: varsity athletes, club athletes, and intramural athletes, and they compete company against company.
Brown's second year in Annapolis was his Youngster Year, when "in addition to having normal school stuff to focus on, now you have other people to worry about," said Brown. "That's your intro to leadership phase when you show plebes the way."
As a junior, Brown was in charge of himself, two youngsters, and two plebes.
Year No. 4 "got a little hectic," admits Brown. "You have the usual graduation stuff on your plate, and now you can be in charge of up to 11 people. When I was a senior, I had the most freedom I'd ever had there, but I was so busy that it didn't really feel like it."
While Annapolis is a long way from Marion geographically, Brown said both places were beneficial to him.
"Marion was great for me because it was really a melting pot of people there," said Brown. "Meeting new people and accepting everybody was crucial to my time in the academy because I didn't have to learn those skills."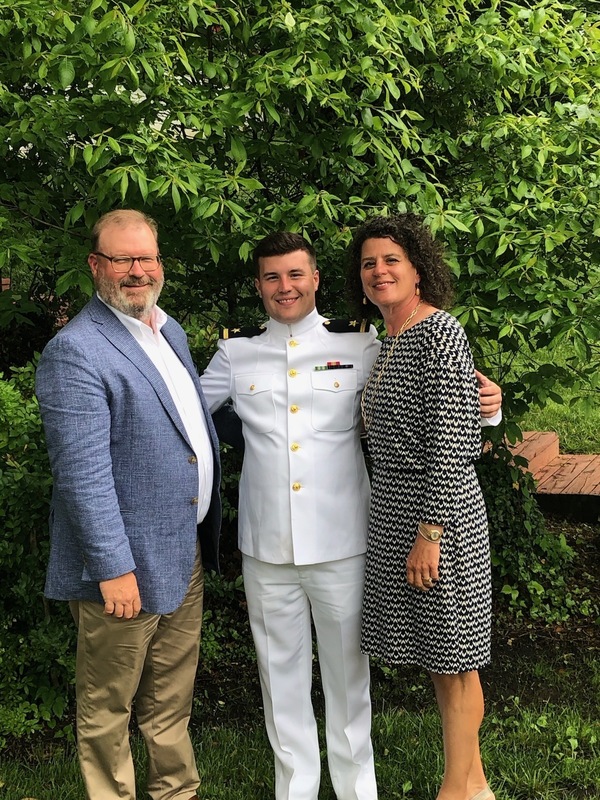 The Marion School District is an innovative and growing district committed to helping every student find their unique path to success in school and in life. With more than 150 years of experience serving families in Crittenden County, the district offers a high school, a junior high, and three award-winning magnet schools. For enrollment information, including information on school choice, visit https://www.msd3.org/ or call 870-739-5100.